As Nuffnanger, to know something about all-expenses paid trip to another part of the world is sweetness. I've always dream to explore. I think, it's time for me to try my luck *eye-blink
Macau, the mixture land of east and west, is special administrative region of China. As a land with mixture heritage and culture, the history is also very interesting. Macau is known as a top tourists attraction and everyone has their own reasons why they liked Macau (foods, lovely park or apparel's brand? Who knows...)
But, I have my own reason why I like Macau. So, let me show you three (3) most amazing things about Macau
1. Climbing the stairways to Ruins of St. Paul
Learning another part of the world, the history is the best thing about the Ruins of St.Paul. The spectacular old architecture attract tourists all over the world. Not only history-geek like me love this place, the staircase lovers also like it!
On my mark, get set, GO!
2. Getting hyper at Senado Square
For those who loved walking, strolling, playing, exploring and get hyper into all doors, buildings and shops, Largo do Senado or also known as Senado Square is widely open to enjoy and run like Running Man's member at here. The sightseeing, the selfies, the food porns, the shoppings, and history things were combined in one place. This is the real combo!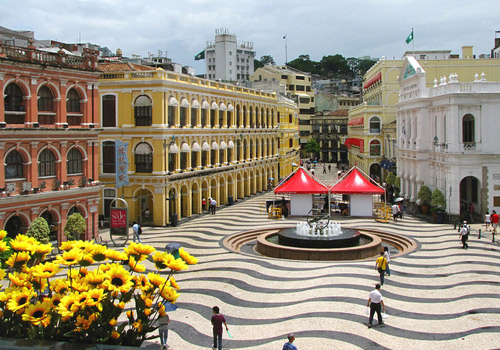 Let's play hide-and-seek!
3. Skywalking on Macau Tower
Pumping the adrenaline to the limit is the way to describe the adventure on Macau Tower. Janet Hsieh from TLC really caught my attention to go there. Crazy activities
such as Bungy jumping, skyjump, high exposure and tower climb is so amazing. But for me, the best thing to enjoy the wide and open sky is by skywalking. You can walk on the ground, on the floor, on the staircase and you can even go far to the sky at Macau! Isn't that great?
Whoa, this is totally breathtaking!
Now, I have my reason to have this dream trip to Macau. Of course it's dream trip, this is an all-expense paid trip, I love adventure and travelling is undeniably awesome. Take me there, I am ready!
@themagi2014
Visit Nuffnang for more details about this superb opportunity!
Million thanks to MGTO and Nuffnang for this great chance and kindness.