TV series, the thing I loved the most when I watch TV. As you know (or didn't know), there were several TV series that got famous such as How I Met Your Mother, ER, House, Supernatural and bla3. I loved those series like...hell yeah~
Basically, there were so many TV series in the past (
I don't watch FRIENDS, Sex and the City, Spin City or Ally McBeal at that time, it bores me with no reason). With so many TV series to watch, I remember some of it because it's memorable.
I believed you also watch that TV series too, or at least, you took a glance.
1. Even Steven (1999-2003)
This series was the first start to stardom of Shia LaBeouf, the Transformer's lead actor that used to be a weird, eccentric, and goofy kid in Even Steven with a big 'L' on his head (a.k.a Loser). I liked the conflict between Louis and his sister, Ren and his difficult life-yet-funny in a college with his two best-buddies. Hmm, I missed the old Beouf~
2. That's so Raven (2003-2007)
This series is the latest one in my list but I don't remember much. What I remember the most about Raven is, she's a bomb in her family with an exaggerate taste in fashion, helping friends with her witty supernatural power and accompanied by her money-obsessed brother named Cory. She surely had a hectic life.
3. Sabrina the Teenage Witch (1996-2003)
Sabrina, she's the young witch who lived with her two weird-and-bewitched aunts. The best episode that I watch from this series was when Sabrina learn her first magic lesson but turns everything into pineapple. The most unforgettable charm in this series is of course, the talking black cat Salem. He's the real thug.
4. My Wife and Kids (2001-2005)
I was forgot about this series until recently, my brother reminds me with the word 'INDEED'. If you need a story of an eccentric dad and dysfunctional family and the vasectomy with sex desperation, you should watch this and laugh-up.
5. Hercules: The Legendary Journeys (1995-1999)
I still remember this yellowish hair, pale-yellow shirt and leather pants hero. Back then, I was mesmerized with his strength and cool behaviour. But, my sister always questioned this:
"Why Mr. Hercules keeps wearing the same cloth? Did he wash himself?"
Sorry sister, I don't know the answer.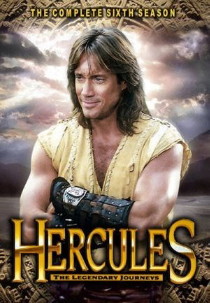 6. Xena Warrior Princess (1995-2001)
Girl power, that's the main theme of this TV series. Yet it also include the deeper meaning between Xena and her companion, Gabrielle and favored by gay community. I don't remember about the lesbo relationship but I prefer girl power influence.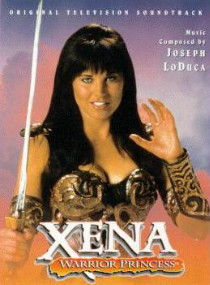 7. Round the Twist (1989-2001)
Beginning at 1989, this Australian TV children-fantasy series attracts my attention about the mystery that happens around the haunted lighthouse that occupied by a father and his children. The magical adventures were based on the fantasy stories of Paul Jennings and other author's work. Besides, t
he recognizable theme song boomed its popularity until now and
I still remember the story of the dried fur of blue-eyed fox that comes alive and ghosts who lived inside the lighthouse. You liked ghosts? Well, you'll loved this series.
8. Goosebumps (1995-1998)
Goosebumps is a Canadian's children horror TV series that I liked the most. I'm a horror fan, anyway. This horror fantasy was based on American author's work, R.L. Stine best selling Goosebumps book series. There were so much stories in this TV series, I don't know how to describe. You should go and watch it by yourself. It's thrilling~
9. Fantaghiro/The Cave of the Golden Rose (1999)
Fantaghiro is an Spanish TV fantasy series, I watch it in English voice-dubbing. I can't lie to you, this series really influence and expand my imagination, which becomes my inspiration nowadays as a writer. The talking stone, magical horse, powerful bow and arrows and rebellious pretty princess that lived in medieval era of castles and armor, what can I ask more? I am really contented.
10. Everybody Loves Raymond (1996-2005)
This sitcom is about marriage and family. I used to watch this when I don't know what to watch. It's not so bad actually. I liked Raymond's dumb face whenever he faced some troubles.
You must be crazy if you hate this series. I must say that this series is a cult and a huge masterpiece of science fiction and horror. Dana Scully and Fox Mulder, the two FBI special agents were so synonym with the unexplained and mind bending cases, I should called them as Jack and Sally.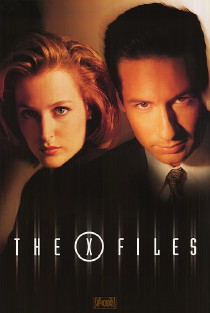 12. Lizzie McGuire (2001-2004)
The series really boost up Hillary Duff's popularity as a Disney star and her cute taste in fashion becomes a huge trend around 2002 (if I'm not mistaken). The interesting part about this series is not about Duff's style or what, but the cartoon character that popped out to support the story line that attract my attention. I think Duff should stay acting, her singing is honestly bad.
ref: www.pastemagazine.com| wikipedia | imdb.com